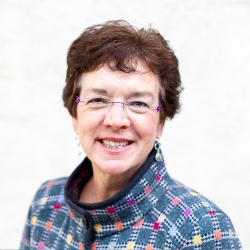 Janet Rollins Atwater '84
Chair, W&M Alumni Association Campaign Task Force; Past President, W&M Alumni Association
"I not only made lifelong friendships at William & Mary, but also met my husband at the College; however, it wasn't until I became actively involved as an alumna that I truly appreciated what it meant to be part of the Tribe. I have had the opportunity to meet and interact with our amazing students and professors, as well as develop friendships with fellow alumni from classes decades before and after mine. I'm a prime example that your best years at William & Mary can continue long after graduation!"