WHAT'S THE BEST WAY TO ENSURE WORLD-CLASS ALUMNI ENGAGEMENT?
By investing in lifetime connections that help make a one-of-a-kind life.
Creating world-class alumni engagement will require raising $30 million to develop new programs, enhance products and services, and expand the Alumni House. Strengthening our regional efforts across the country and around the globe — while simultaneously improving volunteer management, career services and alumni support — will ensure that alumni have strong connections to alma mater and each other. Featuring space for new initiatives and special events, the expanded Alumni House will be a welcoming place for alumni to gather, engage and celebrate. No matter where our alumni live in the world, they will always have a home at William & Mary. For more information, visit the Alumni Association campaign page.
 Richard Long , 

Senior Associate Director of Development, Alumni Engagement and Corporate Sponsorships

 757-221-1016
Bold Voices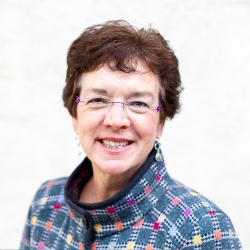 Janet Rollins Atwater '84
Chair, W&M Alumni Association Campaign Task Force; Past President, W&M Alumni Association
"I not only made lifelong friendships at William & Mary, but also met my husband at the College; however, it wasn't until I became actively involved as an alumna that I truly appreciated what it meant to be part of the Tribe. I have had the opportunity to meet and interact with our amazing students and professors, as well as develop friendships with fellow alumni from classes decades before and after mine. I'm a prime example that your best years at William & Mary can continue long after graduation!"
Read More