WHAT'S THE SUREST WAY TO PROVIDE A WORLD-CLASS EDUCATION TO THE BEST AND BRIGHTEST STUDENTS?
Ensure the best and brightest teachers and researchers are educating them.
Investment in human talent and intellectual capital is fundamental to William & Mary and to the success of students and student-athletes inside and outside of the classroom. While great minds have always been drawn to the university for its distinctive blend of research, teaching and mentoring, we seek to raise $200 million to fund endowed professorships and coaching positions that would enable us to recruit, retain and reward the world's most distinguished faculty and mentors.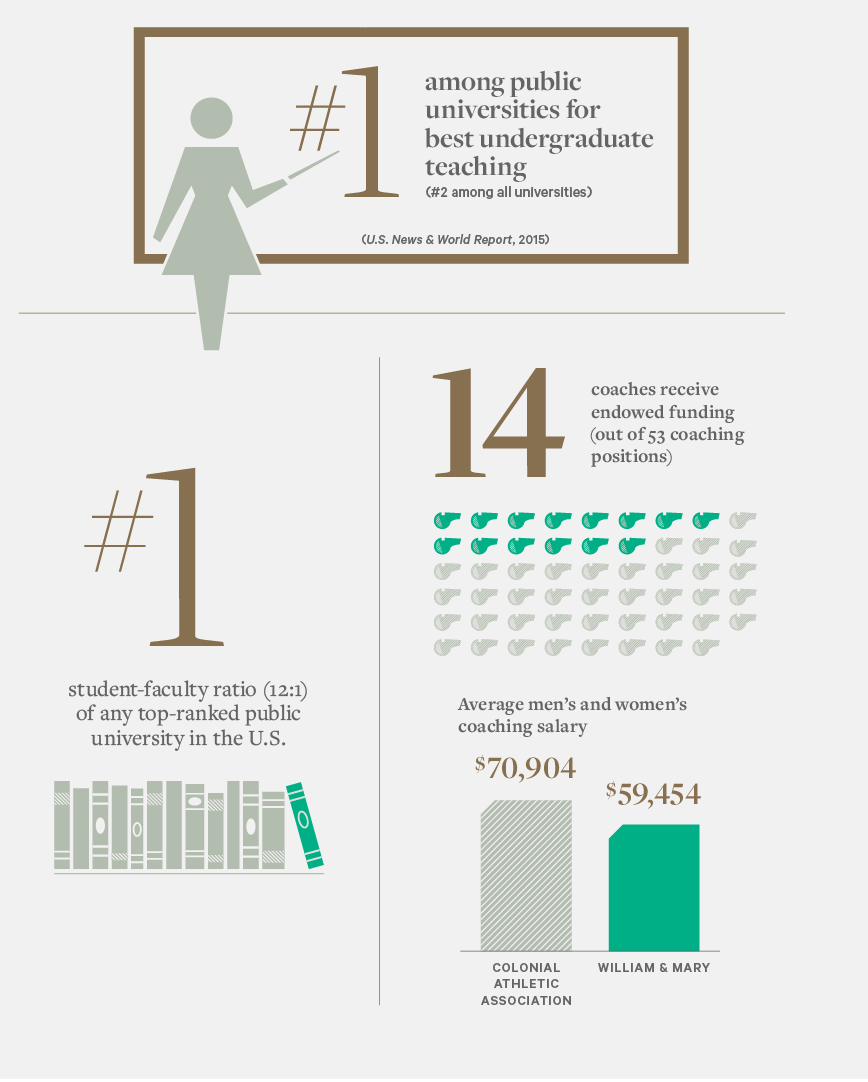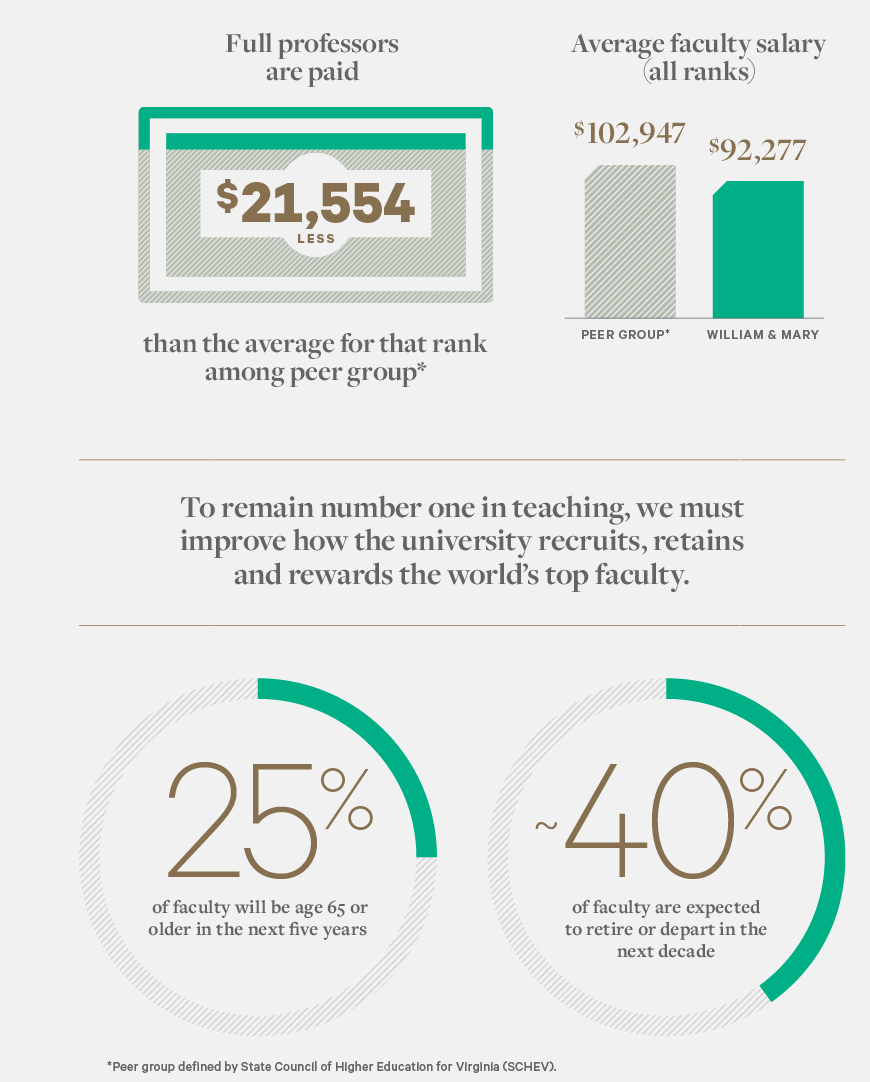 Naming Opportunities
EXCELLENCE IN ACADEMICS
Professorships

University Chair: $5,000,000 Endowment
Distinguished Professorship: $3,000,000 Endowment
Professorship: $1,000,000 Endowment
Term Professorship: $250,000 Endowment
Faculty Support

Professional Development Fund: $100,000 Endowment
Faculty Awards and Research Support: $100,000 Endowment
Curricular Development/Innovation Fund: $100,000 Endowment
Minimum Endowment: $100,000 Endowment
Annual Faculty Support Fund: $10,000 Expendable
EXCELLENCE IN ATHLETICS
Coaches

Head Coach, Football or Basketball: $5,000,000 Endowment
Head Coach, Olympic Sport: $3,000,000 Endowment
Assistant Coach: $1,000,000 Endowment
Additional naming opportunities are available for Clinical/Adjunct Professorships, Visiting Professorships, Research Professorships, Practitioners, and Administrators.
Endowment minimums may vary depending on the school. Naming minimums may vary depending on the position.
Bold Voices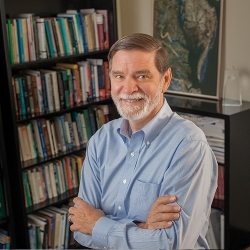 Robert Archibald
Chancellor Professor of Economics
"Great students and great professors make a great school. There is a wonderful symbiotic relationship here. Having the funds for endowed professorships gives us an important tool in attracting and maintaining a high-quality faculty."
Read More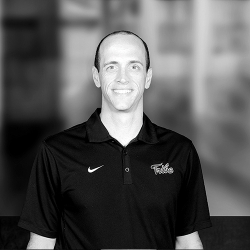 Matthew Crispino '02
Head Men's and Women's Swimming Coach
In 2001–02, Matthew Crispino was chosen as captain of the Tribe men's swimming team as well as its Most Valuable Swimmer. In 2014, he was named Swimming Coach of the Year by the Colonial Athletic Association (CAA), making him the first Tribe mentor to win a men's swimming coaching honor (he would win Coach of the Year again in 2015). Between his time at William & Mary and his return to his alma mater, he earned a master's degree in physical education and coached swimming at Florida State University, West Point and Colgate University. Crispino's swimmers count NCAA, U.S. National and Olympic Trials bids among their accomplishments. And under his mentorship, the Tribe men's team won the 2015 CAA Swimming and Diving Championship, its first-ever conference title.
Read More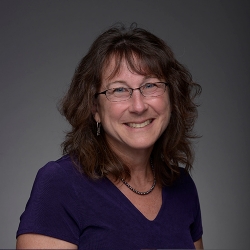 Deborah Steinberg
CSX Professor of Marine Science, Virginia Institute of Marine Science (VIMS)
Deborah Steinberg has conducted research in marine ecosystems from the Chesapeake Bay to Antarctica, in the Sargasso Sea, the Amazon River plume, the California Current and the North Pacific. She has advised the Commonwealth of Virginia through her work with the Chesapeake Bay Program Scientific and Technical Advisory Committee. She also serves on the editorial board of the Annual Review of Marine Science, is a member of the Board of Trustees of the Bermuda Institute of Ocean Sciences and was named as chair-elect of the University-National Laboratory System, which helps the federal government coordinate the nation's oceanographic research fleet. In 2014, she received the William & Mary Plumeri Award for Faculty Excellence. A year later, the State Council of Higher Education for Virginia presented her with its Outstanding Faculty Award.
Read More