Innovation and Collaboration
WHAT DOES WILLIAM & MARY NEED TO ADVANCE INNOVATION?
State-of-the-art equipment and first-rate scholars.
How do cells progressively acquire and maintain their unique identity during early vertebrate embryonic development? Margaret Saha and her team of undergraduate and graduate students are seeking the answers. What they discover could have wide-ranging impacts on our understanding of the nervous system.
The world today looks drastically different from even just a decade ago. Innovation is all around us, impacting almost every aspect of how we learn and how we live. And it is amazing just how quickly William & Mary adopted these new technologies in the classroom and laboratory. Now, in our fourth century, we continue a strong tradition of excellence by combining the best features of an undergraduate college with the opportunities offered by a modern research university. And with better access to state-of-the-art equipment and technology, we can do even more.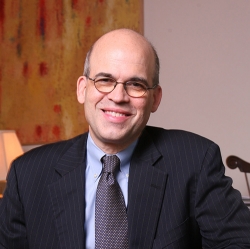 "Interdisciplinary research and teaching are key to the university's future. We need strength in core areas, but we also need the innovation that comes from novel configurations of inquiry. Our faculty and students will best embrace the world's biggest challenges and seize new opportunities through collaborative discovery." -
 Michael R. Halleran, Provost
HOW WILL WILLIAM & MARY LEAD THE WAY IN LIBERAL ARTS EDUCATION?
By pushing the boundaries of what's known.
The Center for the Liberal Arts and the Studio for Teaching and Research stand together to create a dynamic new partnership that nurtures creativity and interdisciplinary collaboration. Because many of the most pressing challenges of our age are complex and transcend disciplines, we must break down walls to pursue collaborative projects across schools and departments. And that is precisely what we are doing at William & Mary.
The Center for the Liberal Arts
With the adoption of the new College Curriculum (COLL), William & Mary has recommitted itself to the liberal arts in the modern era. Through a set of specially designed courses, the university will take a fresh approach to connect and integrate knowledge in a way that broadens the mind and expands the vision of all undergraduates. The Center for the Liberal Arts provides the means to infuse fresh perspective and creativity into course development. The fellows involved in the center collaborate with each other and with faculty across campus to ensure that the university's intellectual community remains engaged in innovative learning that's focused on the relevant issues of our past, present and future.
The Studio for Teaching and Research
Located within the Earl Gregg Swem Library and home to the Center for the Liberal Arts, the Studio will be a dedicated space for faculty, librarians, academic technologists and others who support research and teaching. This inclusive space will foster cross-disciplinary collaboration, curriculum innovation, experimental teaching and idea generation. This project offers an opportunity to design a 21st-century workspace to support our faculty and to promote their interaction in a state-of-the-art academic environment.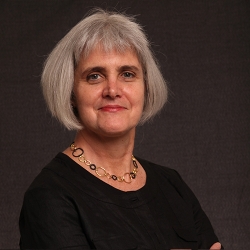 "The new College Curriculum has sparked creativity and innovation at every intellectual level in Arts & Sciences, from the senior faculty to the entering class." - 
Kate Conley, Dean of the Faculty of Arts & Sciences; Professor of French & Francophone Studies
 Earl T. Granger III '92, M.Ed '98 , 

Associate Vice President for Development

 757-221-1188