Engaged Learning
How can students best approach questions and advance knowledge?
By engaging outside the classroom and taking action.
To maintain its prominence as a Public Ivy, and to fulfill its promise to prepare students to make a difference in the world, the university must do more than maintain the status quo. We must broaden experiential opportunities for engaged learning beyond the traditional classroom, so that our students think more critically, solve problems more creatively and collaboratively, and work without borders to advance meaningful careers and serve communities around the world.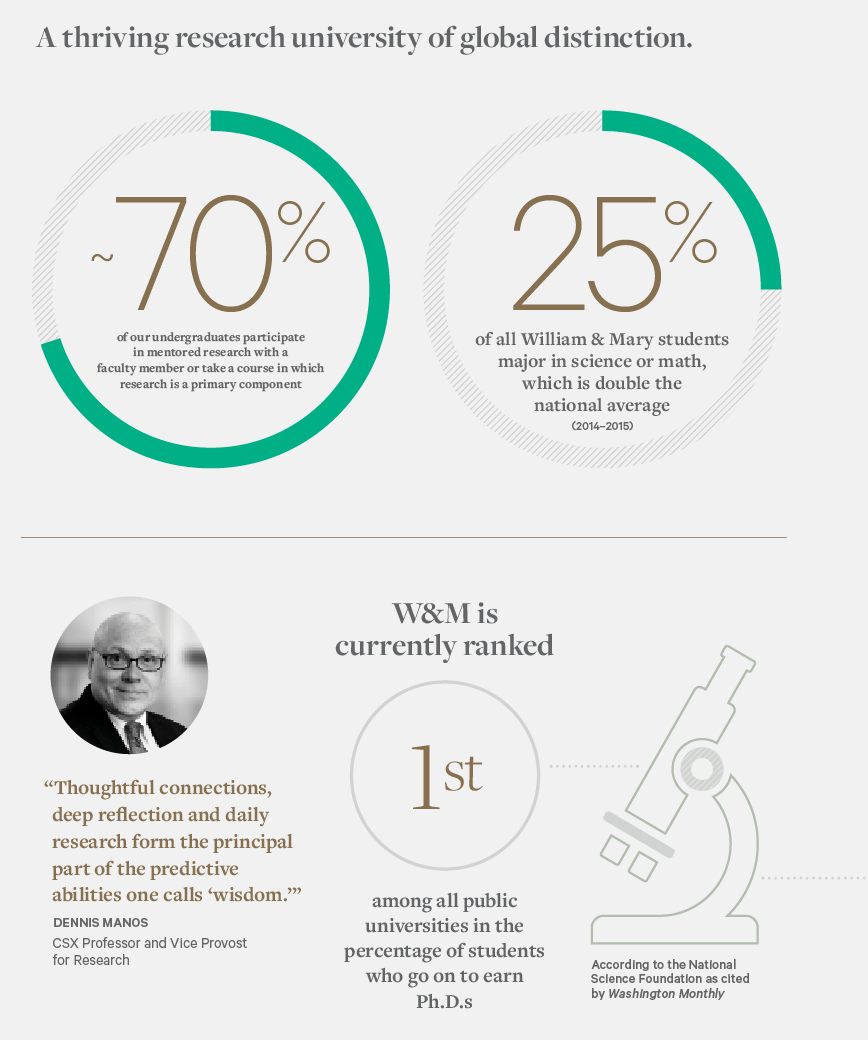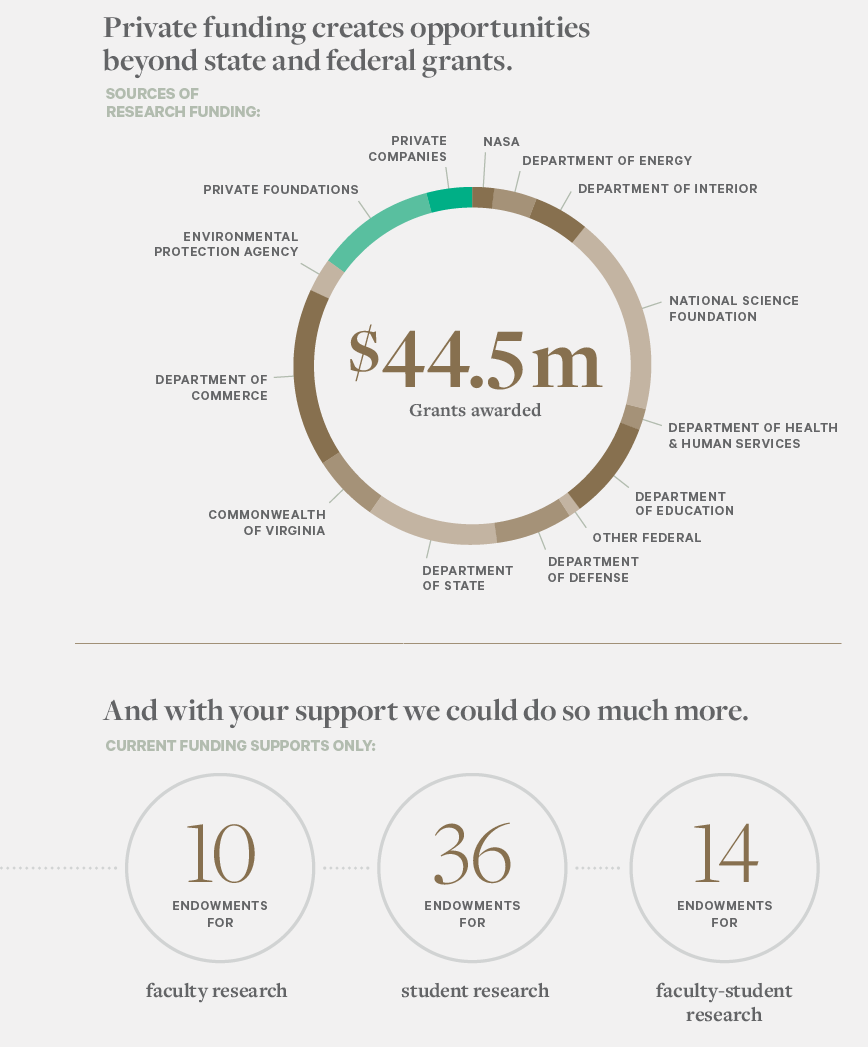 Bold Voices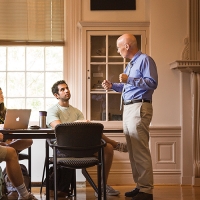 Joel Schwartz
Weingartner Professor of Government, Director of the Charles Center
"William & Mary has placed considerable emphasis on student-faculty research collaborations. The combination not only supports the university's teaching and research missions, but the skills that students learn while working in close collaboration with their faculty mentors serve them well, no matter what they pursue after leaving the College."
Read More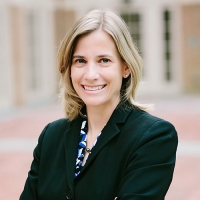 Julie Agnew '91
Director, Boehly Center for Excellence in Finance; Class of 2018 Associate Professor of Finance and Economics
"The Boehly Center's offerings prepare our students to be engaged, lifelong learners capable of pursuing a variety of financial careers around the globe and making meaningful contributions to our world."
Read More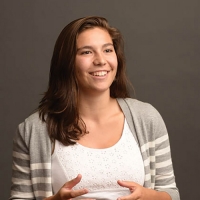 Jaclyn Iannucci '16
"William & Mary stands out because it offers world-class research opportunities to undergraduate students and the ability to collaborate with faculty. These opportunities are not often found at a research university. Early involvement in neuroscience research was important to me. After watching my late grandfather's fight with Alzheimer's disease, I am passionate about using research to find better solutions for the treatment of Alzheimer's and other neurological disorders."
Read More