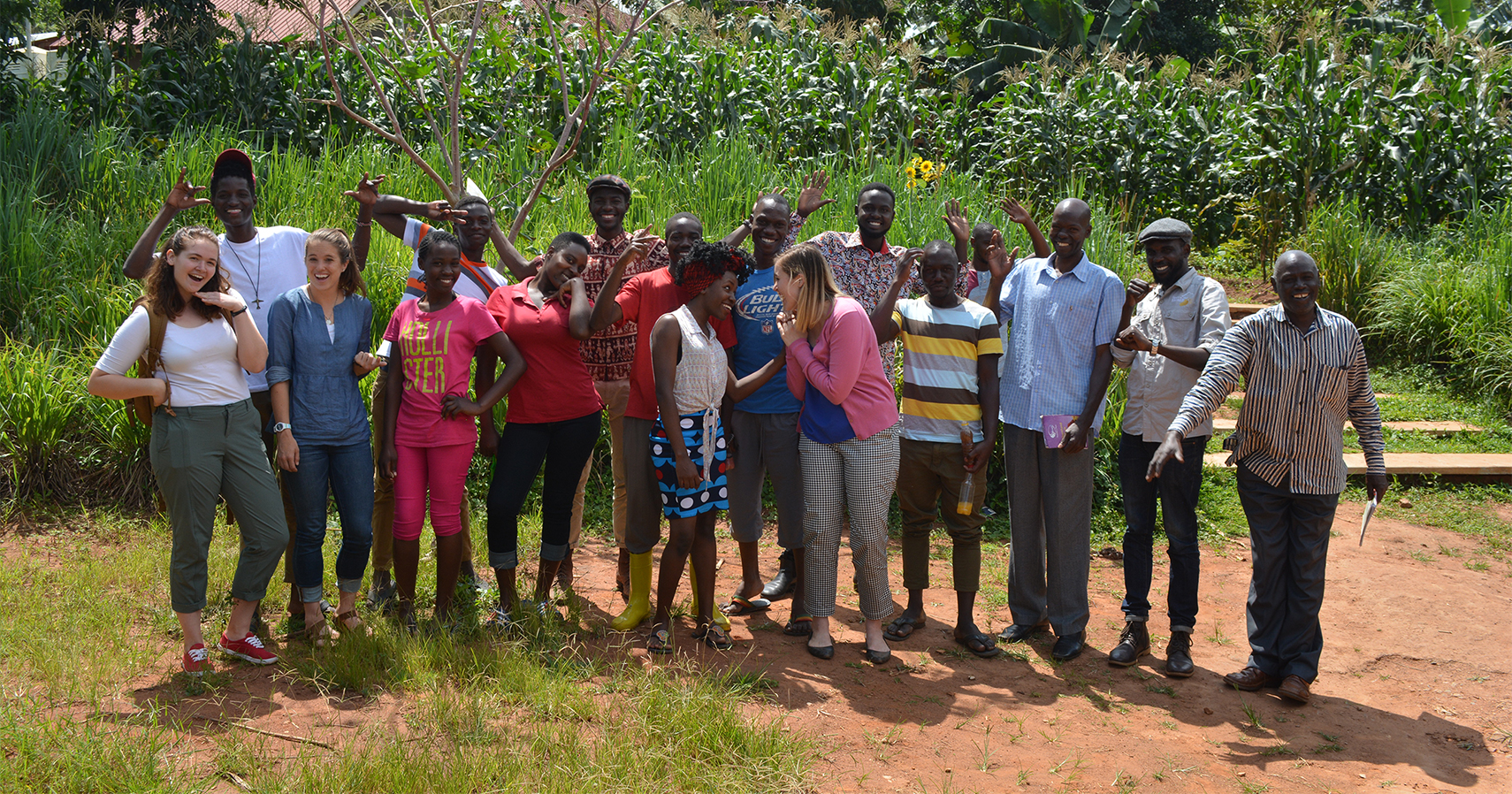 Bob Trice '68 and Susan Saulmon Trice '68 believe in the power of international experiences for students. In 2017, the Northern Virginia couple gave a seven-figure gift to fund endowments and need-based fellowships and internships, among other priorities, in William & Mary's Global Research Institute and public policy program. The endowments support international experiential learning and research.
"We think the interdisciplinary approach is key to teaching students how to adapt to a changing environment," Bob Trice says. "When you bring together government, economics and international relations, you give them skills which very few other American students have. Then you add the international environment to that — it's definitely a positive discriminator in the marketplace for William & Mary students." 
Approximately six students each year in GRI's Summer Fellows program benefit from the Trice gift. Fellows are paired with W&M faculty and international organizations to conduct research and promote capacity building around the world.
Fellows hail from a variety of disciplines, and past projects include creating a dataset on Indonesian electoral outcomes, an evaluation of the Monrovia Football Academy, a white paper on applications of blockchain technology for Korean reunification through reforestation, a set of data governance policies for a new geospatial platform within a U.N. agency, and a randomized controlled trial on community policing and public trust in Colombia.
The endowment also supports the Institute's Shark Tank competition, in which students compete for funding for projects with real-world impact.  
When the Trices were undergraduates at William & Mary, learning a foreign language was as close as they came to an international experience. Neither was able to study abroad, but they wanted more for their own children. The Trices eventually began traveling internationally as a family tradition. Their destinations included Europe, Tanzania, Botswana, South Africa, Australia, New Zealand, Israel, Jordan and the Galápagos Islands. It allowed their two children to see life through an international lens, which gave them a competitive edge once they entered the workforce.
"When we were students at William & Mary, study abroad wasn't anticipated or expected," Susan Trice said. "Time and time again, you hear young people say a trip abroad is a life-changing experience, but many students at William & Mary couldn't do this without financial support. We wanted to set up funds to make sure that was possible." 
Bob Trice also takes time to mentor students and advise the directors of the public policy program and GRI. He served as president of the Public Policy Board of Advisors from 2009-2018.
In addition to their continued generosity, the Trices are very active leaders in support of their alma mater. They represented Arts & Sciences on the For the Bold Campaign Steering Committee and served on the Washington, D.C., Metro Regional Campaign Committee. The Trices have been past reunion volunteers and served as co-chairs of their 50th Reunion Committee. Bob Trice will receive the 2021 Alumni Medallion for his service to alma mater, his profession and his community.
"The Trices' continued investment in William & Mary students is not only extraordinary, but admirable," said Vice President for University Advancement Matthew T. Lambert '99. "Their generous gift creates international work and research experiences that will greatly impact students' perspectives on the world and complement their world-class William & Mary education."
"Time and time again, you hear young people say a trip abroad is a life-changing experience, but many students at William & Mary couldn't do this without financial support."
— Susan Saulmon Trice '68