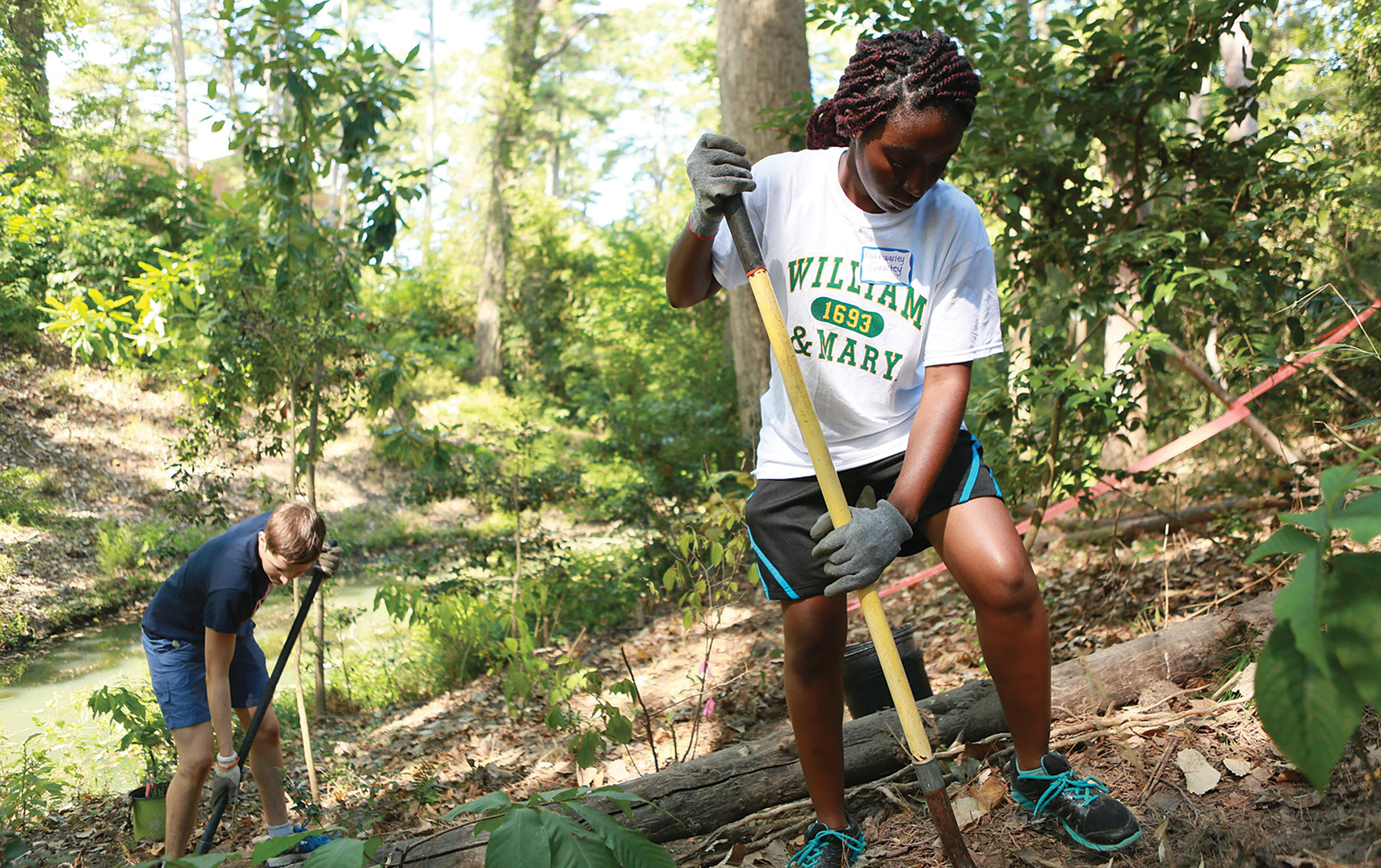 The Branch Out Alternative Breaks program, run through the Office of Community Engagement, has been giving students the opportunity to attend service trips for the past 18 years. Branch Out trips occur during fall, winter and spring breaks and enable students to spend a few days working and living at service sites.
While these trips change every year, the 2019-2020 school year trips included working and learning on a local farm, assisting a program that serves formerly incarcerated people and working with an organization that provides support for LGBTQ+ students on college campuses. These trips enable William & Mary students to apply what they've learned in the classroom to help others.
Branch Out is a low-cost program for students that has made strides to eliminate financial barriers to participation. The For The Bold campaign and private donors have made an impact in expanding the accessibility of the program and have made additional scholarships available. During the pandemic, all breaks are remote, and there is no cost to participate.
One of the scholarships that benefits Branch Out students was created by the family of Patrick Flaherty '92. Flaherty died in 2017, leaving a legacy of global health service. He worked for the Centers for Disease Control and Prevention (CDC), studying HIV and other sexually transmitted diseases in Thailand. In 2014, Flaherty bravely answered the global call for help with the Ebola crisis, spending more than a month assisting with the Liberian response. 
During and after his time at William & Mary, Flaherty was involved with a service trip group similar to Branch Out that helped introduce him to the field of public health. The Flaherty Branch Out Scholarship ensures that students are able to participate on service trips without financial barriers, enabling students to explore the world of public health through service, just as he did. 
"Public health can help get everyone on an equal playing field, and that's what he tried to do at the CDC," says Patrick Flaherty's sister Erin Flaherty '93. In addition to the Branch Out Scholarship, she established a scholarship in his memory to help public health minors.
When Patrick Flaherty spoke to the W&M Alumni Magazine on his time helping Ebola patients in Liberia, he noted, "the thing about public health is that it's rooted in social justice." Through the Flaherty Branch Out and public health scholarships, he will continue to inspire students to change the world for the better.