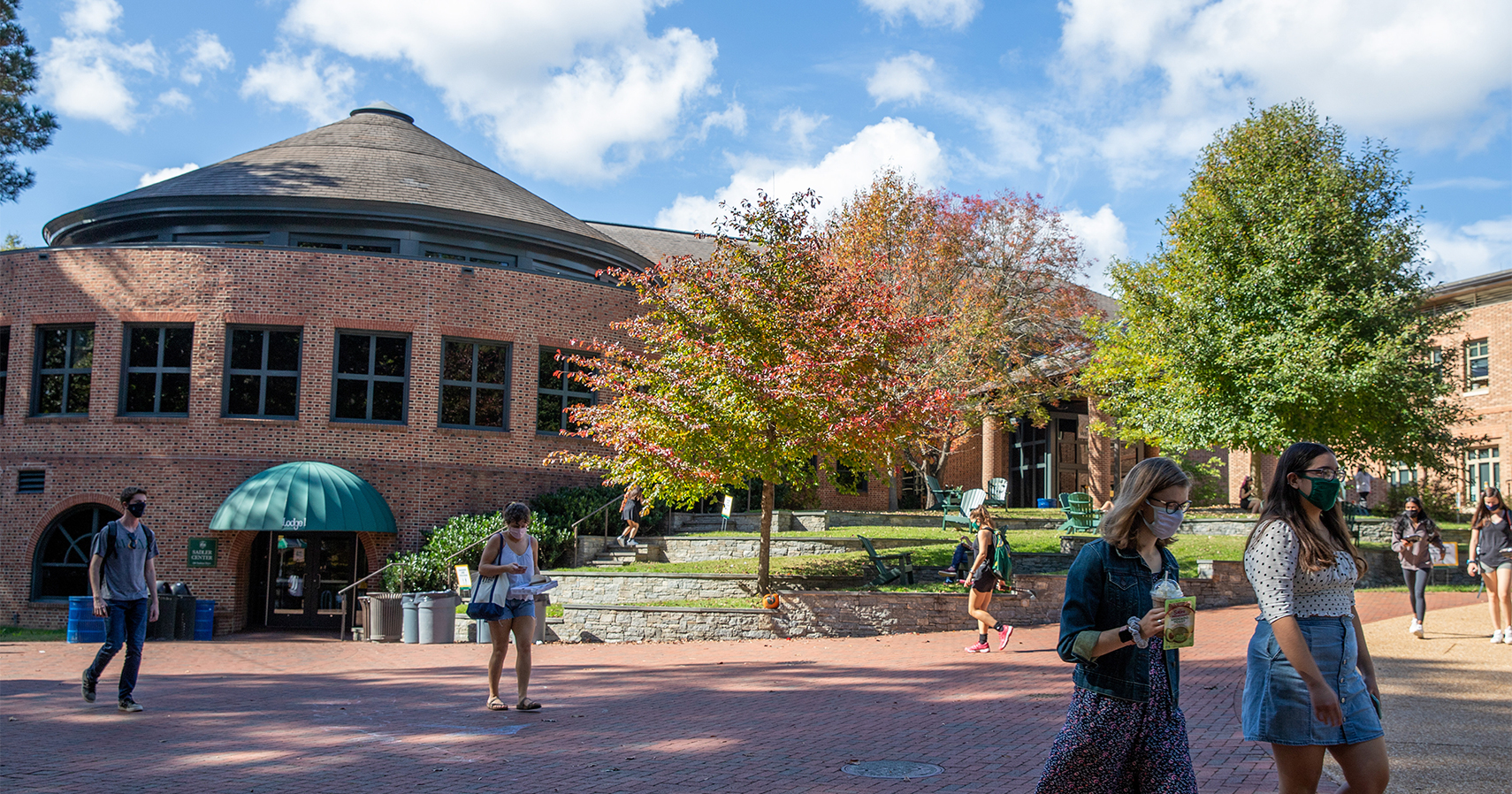 Teri Dale Dungan '88, P '17, P '20, P '23 and Thomas F. Dungan III  '88, P '17, P '20, P '23 established the HEART Fund in 2019 after learning through their children about the challenges some William & Mary students face in putting themselves through school.
"Kids often are working three jobs and they have a scholarship, and everything goes to books and lodging and food," Teri says. "There's literally no wiggle room."
HEART stands for Health, Emergencies, And Resources for the Tribe, and the fund aims to alleviate financial burdens for William & Mary students confronted with unforeseen expenses.
To effectively meet students' needs, the Dungans saw the importance of giving the Student Affairs office discretion to allocate emergency funds to students appropriately. In her own words, the fund gives Vice President of Student Affairs Ginger Ambler '88, Ph.D  '06, P '24 and her team, "amazing flexibility to be kind and to help our students flourish." This increased flexibility means that Student Affairs can help students pay rent, medical bills or other fees.
The Dungans see the HEART Fund as a way for students and Student Affairs to correspond directly and discretely, allowing for help to be received with little commotion. When the fund was established, Tom said that he viewed the it as "an interest-free loan." Once benefactors of the HEART Fund are able to give back, he hopes they will, creating a cycle of giving.
Just a few months after its establishment in the fall of 2019, the HEART Fund helped mitigate the financial effects of the COVID-19 crisis on students. Demand was high as students had to navigate last minute travel, job uncertainty, rent payments, and sending belongings home. The HEART Fund was one of the sources William & Mary tapped to distribute more than $230,000 to 226 students between March 23 and May 6. As students had to implement a sudden change of plans, the HEART Fund allowed for quick, graceful support from William & Mary.
When the William & Mary community found out how much of an impact the HEART Fund was having on students during the pandemic, community members stepped in to help. Between March 12 and May 31, donors from over 500 households contributed almost $290,000 to the HEART Fund and two other emergency funds: the International Student Scholarship Fund and the Studio for Teaching & Learning Innovation. An additional $100,000 was given to the HEART endowment during that time. Despite being relatively new, students, alumni and community members recognized the importance of the HEART Fund, especially in this time of unprecedented turmoil.
The Dungans and the HEART Fund exemplify the sense of community at William & Mary. As an endowed gift that will continue in perpetuity, the HEART Fund will help students for years to come.
"Kids often are working three jobs and they have a scholarship, and everything goes to books and lodging and food. You put a pandemic on top of that and there's real need."
— Teri Dale Dungan '88, P '17, P '20, P '23