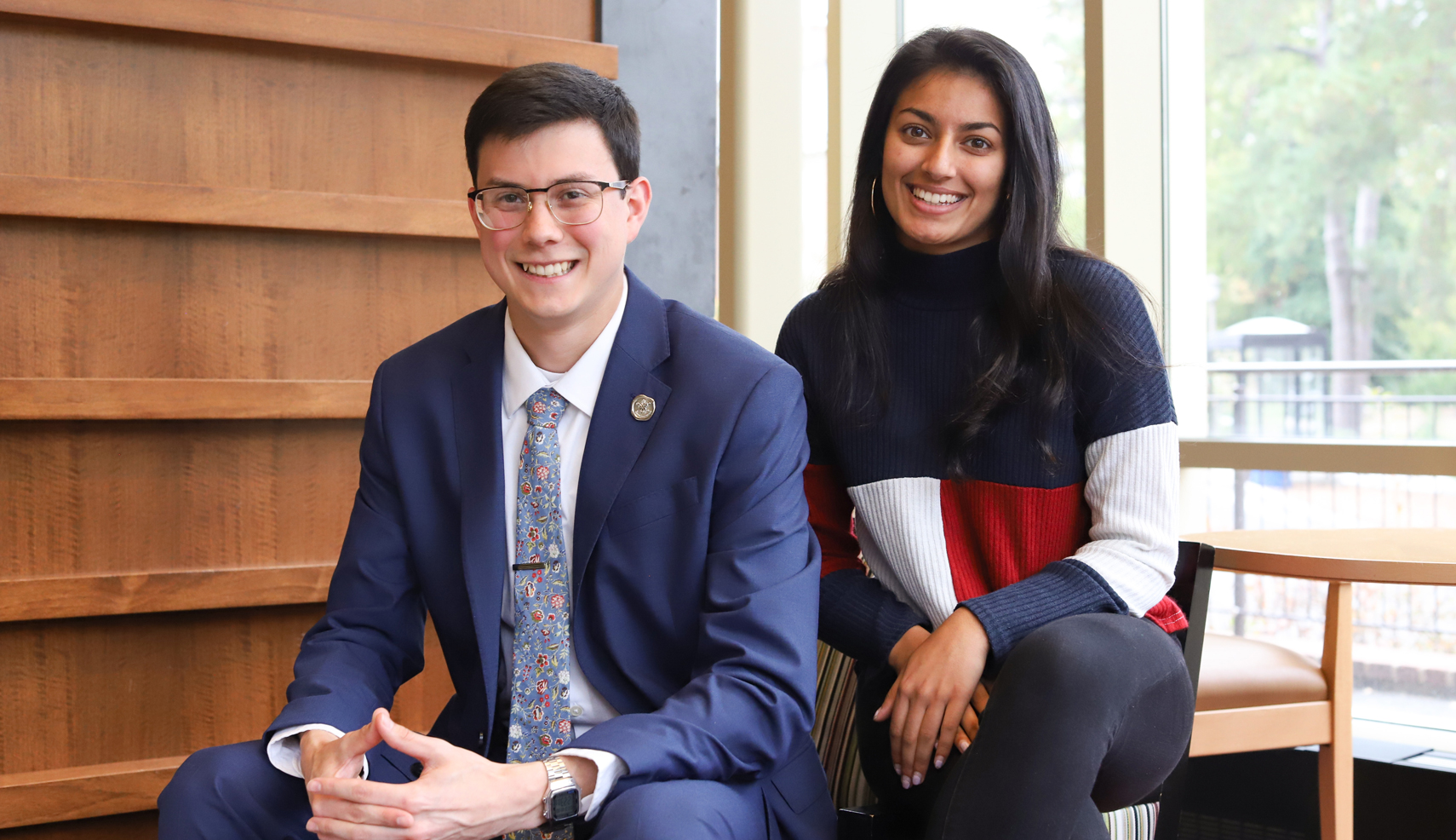 Each summer, many William & Mary students make the difficult choice between taking an unpaid internship that might help them in the future career or finding a paid summer job outside of their career path to help make ends meet. With the support of generous donors, the Cohen Career Center and partner offices around campus help students navigate this difficult juncture between financial security and the advancement of their future careers. 
Funding for Unpaid Summer Experiences, or FUSE, provides money to undergraduate students pursuing unpaid internships. Some sectors, such as nonprofit, government, education and nongovernmental organizations, traditionally lack the financial resources to pay interns. FUSE enables students to pursue these opportunities.
"FUSE funding took off the burden of me needing to find paid employment over the summer," says Ashwini Sarathy '21, who was an intern at Boston Children's Hospital this past summer and wants to be a physician. 
FUSE exists thanks to gifts from parents, alumni and other donors. In 2019, nearly $71,000 was awarded in FUSE funding, with an average award amount of $2,500. Since 2016, 88 students have received FUSE funding.  
"The dollars for our students create experiences that support career goals, skill acquisition and professional practice that will carry students into the professional world," says Kathleen Powell, associate vice president for career development. "William & Mary is on a great trajectory to support students and their career readiness. The private funds received for unpaid internships matter for our students."
For Malik Obeidallah '21, FUSE funding provided a chance to work as a health intern at the Lajee Youth Center in the Aida refugee camp, located along the West Bank barrier. 
"When I first heard of FUSE funding from my orientation aide in September 2018, I immediately knew that it would be something I would want to pursue," Obeidallah says. "After landing the opportunity to work abroad, I knew that the FUSE funding would be pivotal in facilitating my ability to afford to do so."
For Obeidallah, the impact of this internship is evident. He changed his major and now wants to be an internal medicine physician or neurologist who practices abroad.
Under the FUSE umbrella is the Cohen Career Center Internship Fund. The Dobson-Thaker Internship Endowment and the Eugene L. Lehman Internship Endowment also help to support students in their pursuit of unpaid internship opportunities, and campus partners across the university provide their own summer scholarships as well. These include the Bertha Taylor Scholarship in Public Affairs, Lawrence and Jean Irwin Memorial Internship Scholarship, Reves Center Summer Internship Scholarships, Stewart Dunn, Jr. Civil Liberties Fellowships, J. Edward Grimsley Fellowship for Journalism, Alan B. Miller Entrepreneurship Center Internship Program, Public Policy Fellowship Program for Internships, and Schroeder Center for Health Policy Fellowship Program for Internships.
"The dollars for our students create experiences that support career goals, skill acquisition and professional practice that will carry students into the professional world."
— Kathleen Powelll, Associate Vice President for Career Development

 

 

"After landing the opportunity to work abroad, I knew that the FUSE funding would be pivotal in facilitating my ability to afford to do so."
— Malik Obeidallah '21