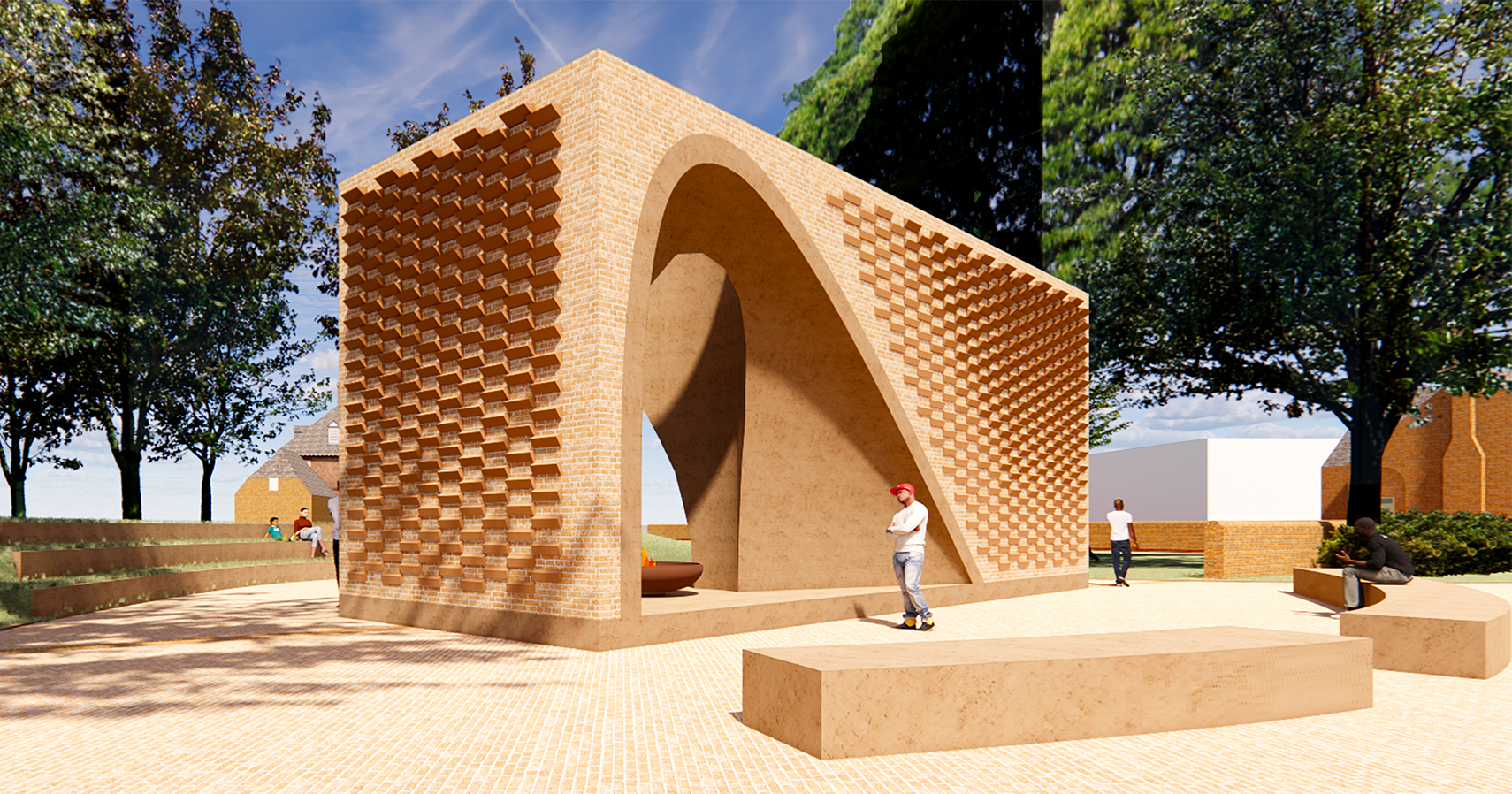 Amid protests of racial injustice around the country and a global pandemic, the William & Mary community strengthened our resolve to take action through initiatives that transform teaching and learning and accelerate positive change.
In support of William & Mary's commitment to work together for a better future, thousands of For the Bold donors contributed to several funds that will meet pressing needs and strengthen diversity and inclusion efforts, as well as myriad projects and initiatives across the university.
A key initiative in the university's effort to effect change is the Memorial to the Enslaved, which builds on more than a decade of effort to research and rectify William & Mary's slaveholding past through the Lemon Project: A Journey of Reconciliation. With the fundraising and design of the memorial complete, construction may conclude by summer 2021. Once finished, the memorial will serve as a powerful landmark of inclusion and a local hub for community building that will reshape the way we narrate our collective history and honor enslaved Africans' immeasurable contribution for our university, region and nation.
"The memorial will be a sacred space where we remember and honor the invisible and often unacknowledged labor of the persons enslaved by William & Mary," says Chon Glover, W&M chief diversity officer. "By its mere presence it will ensure that our campus landscape reflects and acknowledges a more inclusive history, which had been invisible for so long, but made visible through the decade of research made possible by the Lemon Project."
The memorial originated from a resolution passed by the Student Assembly during the 2007-2008 academic year that called on the university to research and make public its history with slavery. That led to the creation of the Lemon Project, another William & Mary fundraising priority. The Lemon Project has conducted research into W&M's history, initiated new traditions like the Donning of the Kente ceremony, and hosted myriad classes, symposia and other educational and community-building events.
Another major university initiative aimed at creating a welcoming and inclusive campus is the Center for Student Diversity which is committed to an expansive view of diversity — one that embraces the multitude of experiences that affect our sense of ourselves and our place in the world. The center collaborates with campus partners to provide support and education about a wide array of topics such as ability status, socioeconomic status, cultural differences, neurodiversity, national origin and more. The center is also focused on promoting exchange and dialogue between individuals of diverse backgrounds and identities to build understanding, civility and respect across differences. 
In addition, support for the Diversity & Inclusion Fund during the For the Bold campaign has helped the Office of Diversity & Inclusion spearhead the university's efforts to prevent discrimination and harassment, and create a community that is representative and inclusive of individuals with different backgrounds, talents and skills.
In the spirit of lifelong learning and worldwide impact, the W&M Alumni Association has revised its mission statement to include "cultivate a vibrant and inclusive alumni community" and is expanding opportunities for alumni to celebrate our diversity.