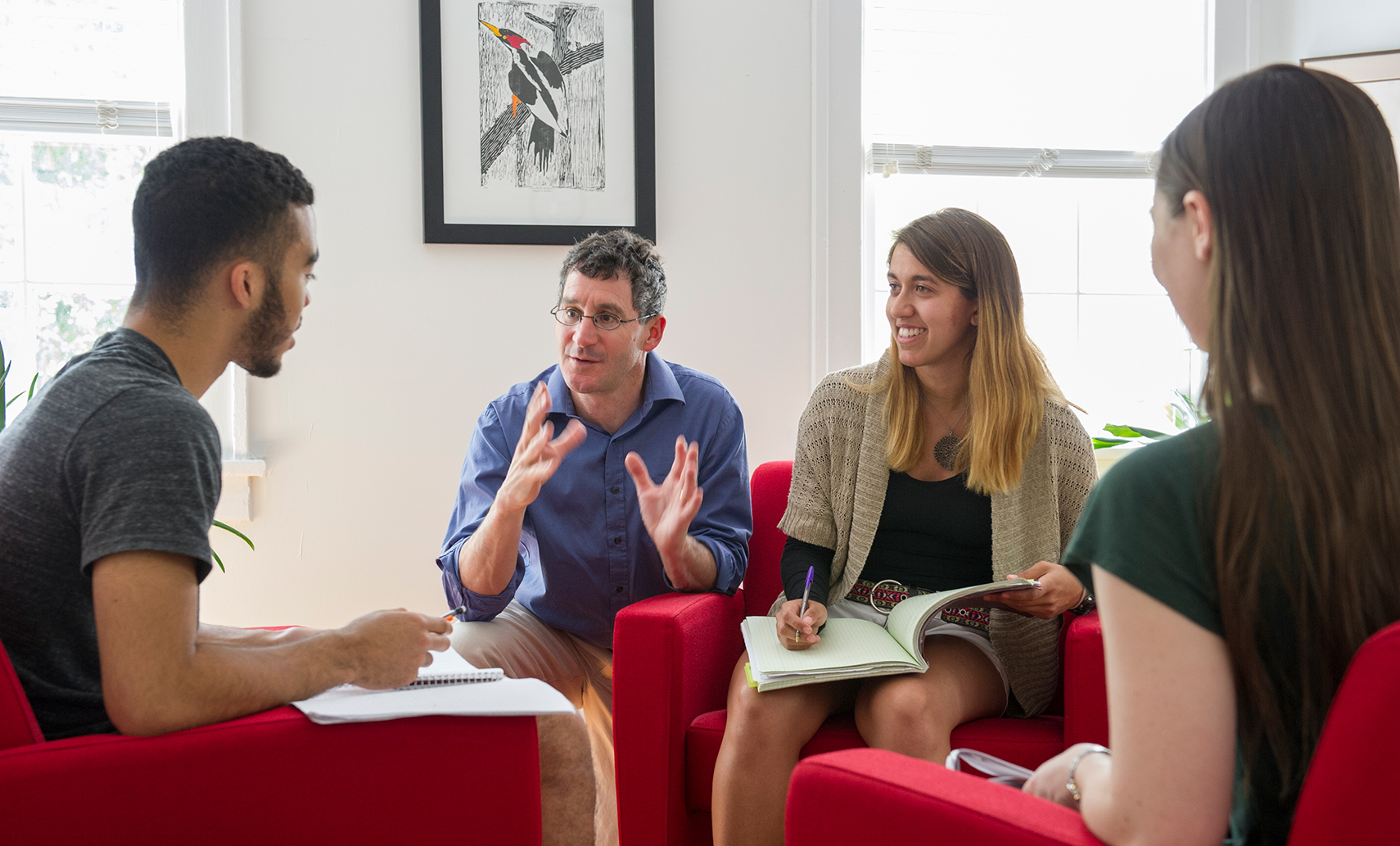 The most competitive of William & Mary scholarships, the 1693 scholarship is merit-based, given to both in-state and out-of-state students, and provides significant financial support for tuition, fees, room and board. It also provides grants to support scholars' independent projects, which may involve travel, research or service-oriented work.
Scholarship recipients develop relationships with distinguished faculty mentors, plan their own course of study and enjoy access and support reserved at most universities exclusively for graduate students. They take part in special events and programs, including meetings with the leading artists, scientists, politicians and humanitarians of our time who regularly visit campus.
There are currently 32 students on campus who benefit from the 1693 Scholars Program. Students selected for the program rank in the top 1% of their graduating class and are often offered competitive packages from Ivy League colleges and universities. For many, the program was the deciding factor in choosing William & Mary.
Yorick Oden-Plants '19 selected William & Mary over Rice and Cornell because of his scholarship. For Oden-Plants and others, the impact goes beyond financial support, it also includes strong mentorship from Program Director and Chancellor Professor of Biology Dan Cristol and Associate Director Kimberly Van Deusen.
"The mentorship of Dan has been very valuable to me," Oden-Plants says. "Because of Dan's assistance I was able to stay on track and self-design a course of study." 
The program, which began a decade ago, was made possible through a leadership gift by Jim Murray J.D. '74, LL.D. '00 and his wife, Bruce. In 2010, there were just 11 students and they could still travel together in one van. There was no official home on campus, so monthly get-togethers were held in Cristol's kitchen. In 2014, the program was able to expand by three additional scholars thanks to the generous support of the Stamps Scholars Strive Foundation. The first Watkins family scholar and first Gore family scholar enrolled in the fall of 2016. In the fall of 2018, four additional scholars were supported thanks to the support of Estes, Girton and Bright families. In 2020, the program was able to more than double its original size to now support 32 students.
"As I look out at the future from this newly achieved plateau, I see possibilities for further growth in our burgeoning network of over 50 alumni, in the ambition of scholars working on research projects, in the number of leaders we send out into the world, and eventually, in the size of the program," says Cristol.
The home base for the program is the Murray House, which serves as a location for 1693 Scholars to study and hold meetings and events. Students don't live in the house but can cook meals and do their laundry while studying. Moreover, with an unprecedented outpouring of generosity from parents, alumni and current scholars, as well as a gift from the Class of 1968 and a matching grant from the Murrays, the Murray House underwent renovations in 2019, increasing the amount of study space by almost 50 percent.
The 1693 scholarship provides an unprecedented opportunity to attract amazing students to campus and have a positive impact on the university, both in the classroom and on campus.