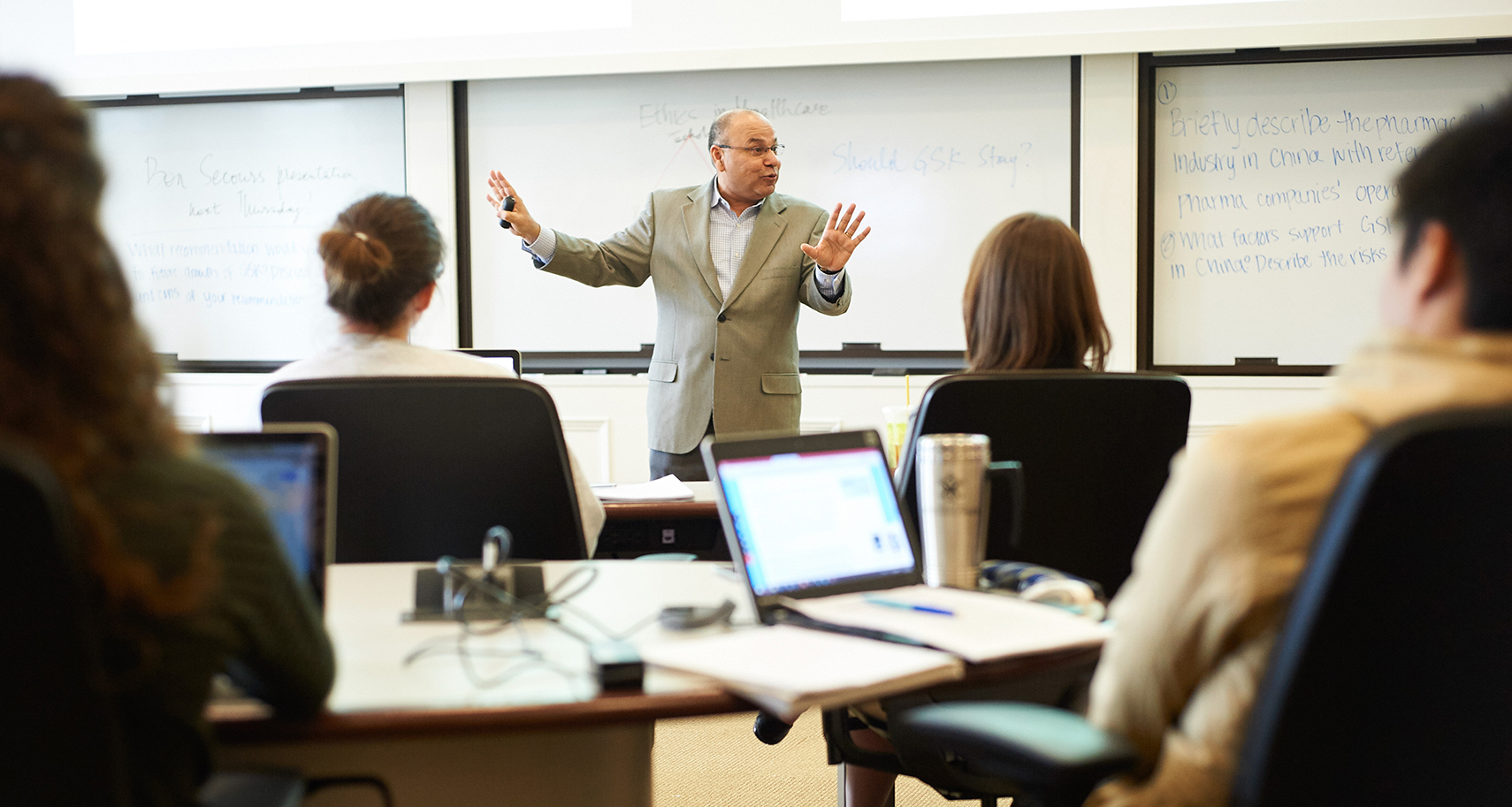 Faculty are at the heart of William & Mary's mission of teaching, learning and research. Endowed professorships are crucial for securing and retaining the highest-quality faculty, who embody and promote our mission, and who inspire others to be bold and innovative.
At the Raymond A. Mason School of Business, private support for professorships and faculty impact funds — used for research, travel, attending conferences and purchasing data sets — keeps the school on the forefront of business education and extends its reach and reputation through promoting academic research and innovation. This support provides the business school with the ability to reward, recognize and retain faculty who have a record of distinction in their academic achievements and contribution to William & Mary. 
More than 20 faculty impact funds and endowed professorships were created or greatly increased during the campaign. For example, K. Dane Brooksher Professor of Business, named for Mason Executive Partner K. Dane Brooksher '61, supports the teaching and research of Scott Gibson, award-winning finance professor and finance area head, whose areas of expertise include corporate finance and valuation.   
Professor Julie Richardson Agnew '91 is the Richard C. Kraemer Term Professor of Business, thanks to the generosity of Richard C. Kraemer '65. She is the fourth professor to receive this honor. Her research, for which she has won several nationally competitive research grants,  focuses on behavioral finance and its relationship to financial decisions made by individuals in their retirement plans.
Expendable faculty support is also crucial to William & Mary's commitment to faculty excellence. Kathryn Bova McQuade '78 supports the Business Faculty Research and Support fund, which last year enabled summer research projects conducted by Professors Bill Skimmyhorn, K. Scott Swan and Monica Tremblay on diverse topics from data analysis in health care to the causes and consequences of individual financial decision making.
These funds directly support knowledge sharing that impact and inspire academic accomplishments for years to come. In addition to honoring the named holder of the appointment, these named professorships enable the William & Mary community to honor alumni, faculty and friends who have a legacy of being principled and visionary leaders.