Alumni House Expansion & Renovation
Alumni House Expansion Concept Rendering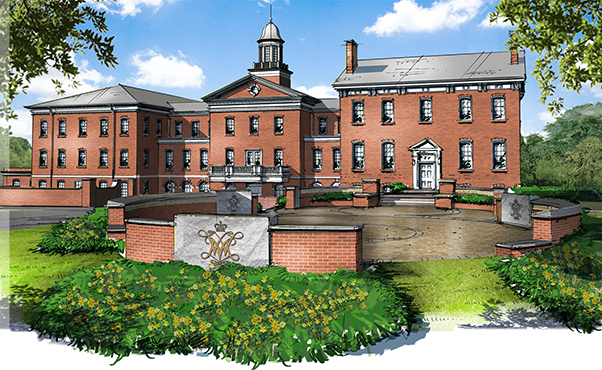 Alumni House Expansion
Alumni House Renovation & Expansion
The expanded Alumni House will be a welcoming gateway to campus and provide new space for events, alumni programming and staff. Key features include:
A new entrance with a dedicated reception area
A ballroom that will accommodate more than 400 people for a seated dinner and almost 800 for a standing reception or conference-style seating
An alumni lounge and business center
A professional catering kitchen
Beautiful gardens and terraces, including a Family Courtyard honoring multigenerational William & Mary families and other groups with deep connections to William & Mary
Alumni House Operations Endowment
A beautiful and historic building requires responsible care. The endowment will provide an annual revenue source for operations and routine maintenance. It will ensure that the Alumni House remains a quality facility in perpetuity.
Naming Opportunities
Create a legacy at the Alumni House for all time coming by naming one or more of the beautiful spaces. Available opportunities include:
Cupola
3. Entrance Terrace
24. Catering Kitchen
28. Third Floor Expansion Space
Family Courtyard: With your gift of $50,000 or above, your family can be honored in the Family Courtyard, located in front of the historic Bright House portion of the Alumni House.
Donor Wall: With your gift of $10,000 or above (not including named spaces or the Family Courtyard), your name will be recognized on the donor wall in the Alumni House expansion.
 Richard Long , 

Director of Development, Alumni Engagement and Corporate Sponsorships

 (757) 221-1016
Exterior Spaces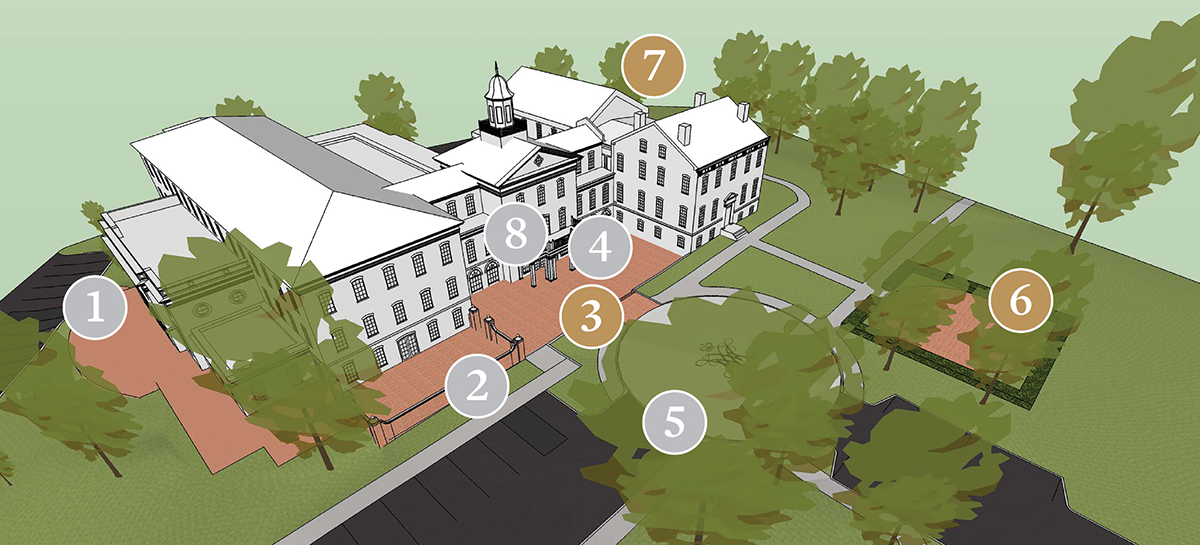 Exterior Spaces Opportunities
T. C. Clarke Plaza

  

(Reserved)
Walled Garden

  

(Reserved)
Entrance Terrace - $2,000,000
Entry Porch

  

(Reserved)
Entry Circle

  

(Reserved)
Family Courtyard - $50,000+
(multiple opportunities available)
Outdoor Restrooms  (Reserved)
Second Floor Balcony  (Reserved)
Interior Spaces (Ground Floor)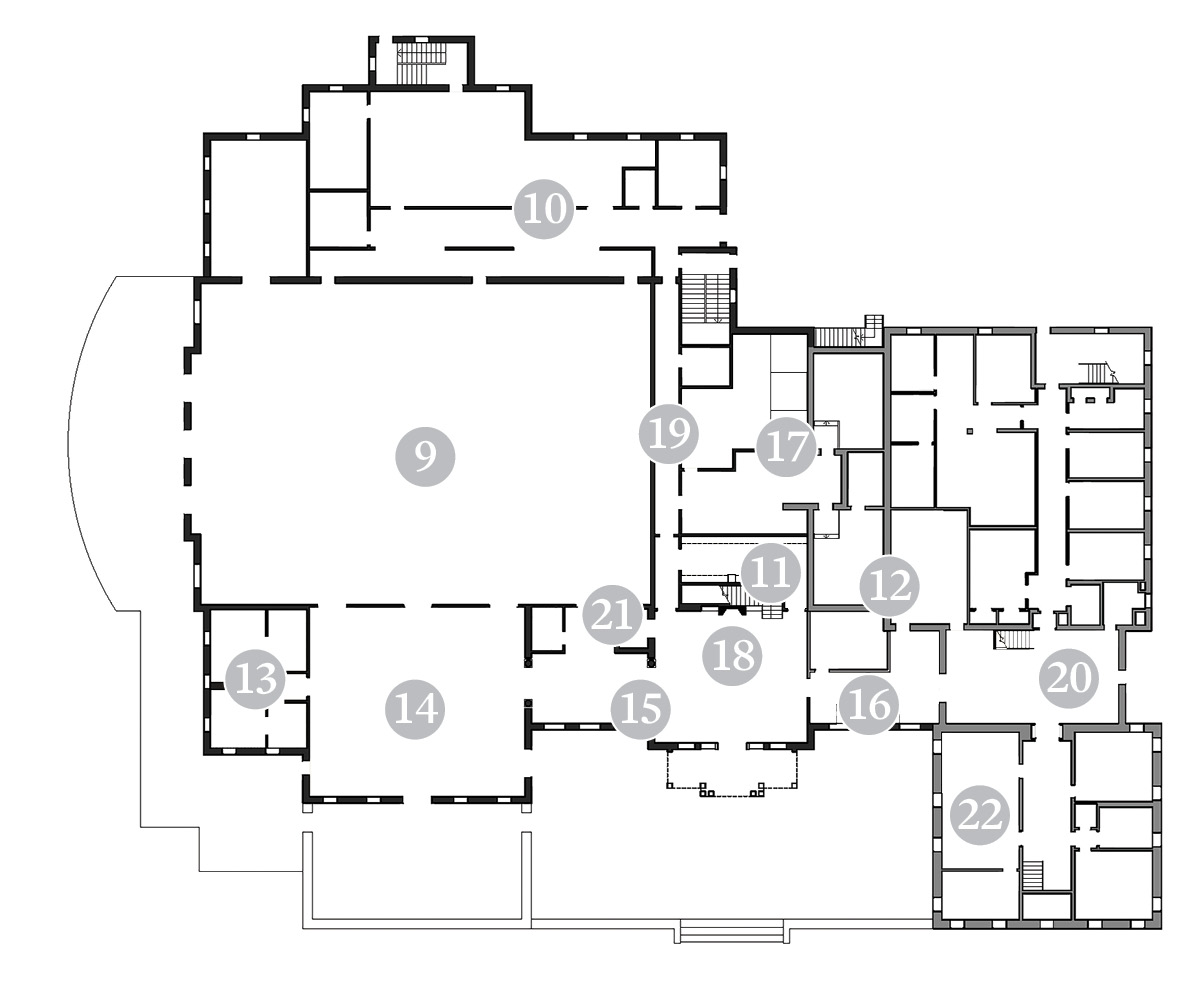 Ground Floor Opportunities
Ballroom  (Reserved)
Catering Kitchen  (Reserved)
Coat Room
Alumni Lounge / Business Center  (Reserved)
Restrooms  (Reserved)
Pre-Function Gallery  (Reserved)
Reception Hall  (Reserved)
Reception Hallway  (Reserved)
Office Suites (Reserved)
Reception Hall Fireplace  (Reserved)
Hallway  (Reserved)
Atrium Staircase  (Reserved)
Elevator  (Reserved)
Kappa Alpha Lounge (Reserved)
Interior Spaces (Main/Second Floor)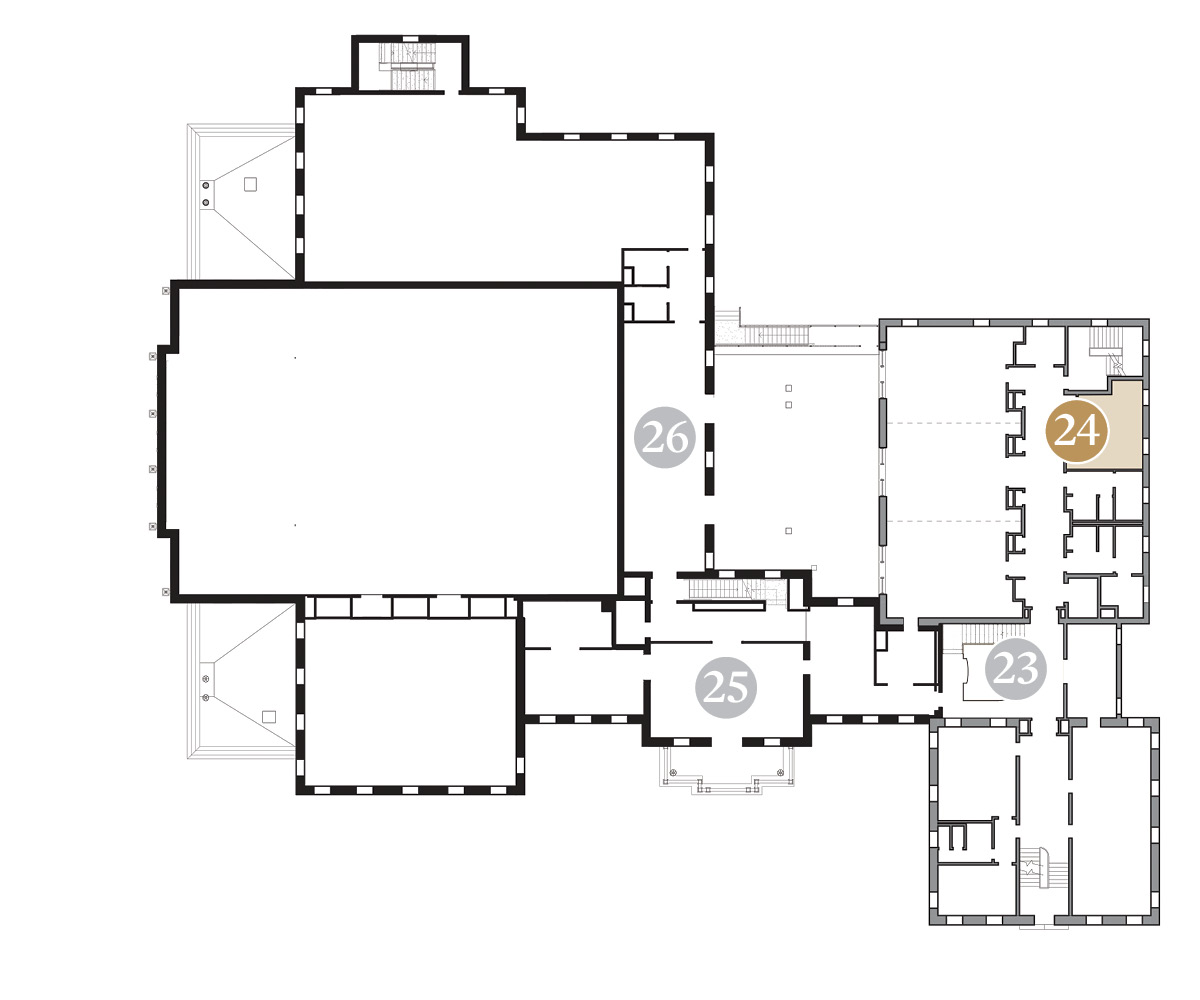 Main/Second Floor Opportunities
Atrium Staircase  (Reserved)
Catering Kitchen - $35,000
Boardroom  (Reserved)
Second Floor Gallery (Reserved)
Interior Spaces (Third Floor)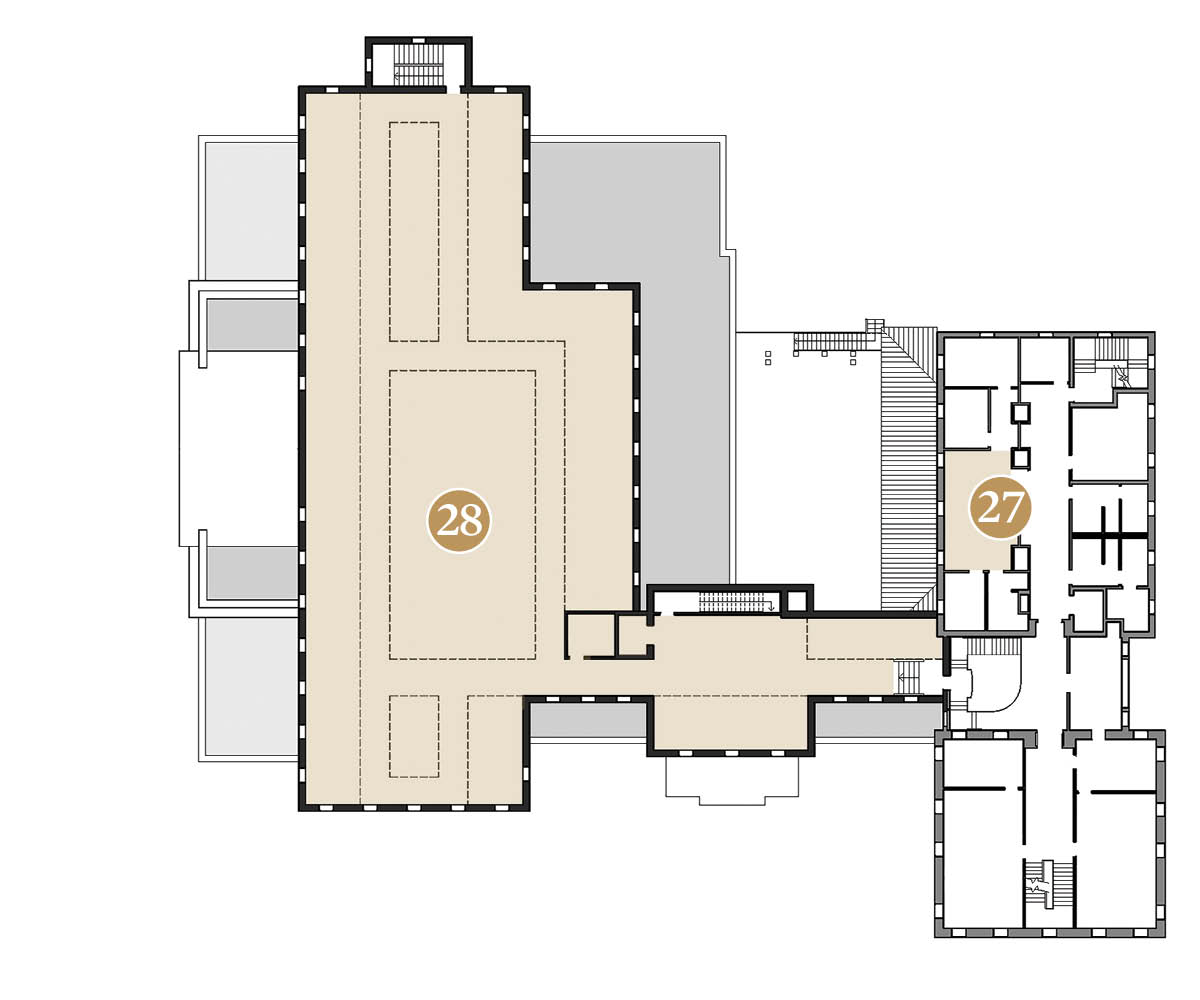 Third Floor Opportunities
Office Suite - $100,000
Individual Offices - $35,000 each
Third Floor Expansion Space - $1,500,000