Alumni House Expansion & Renovation
Alumni House Expansion Concept Rendering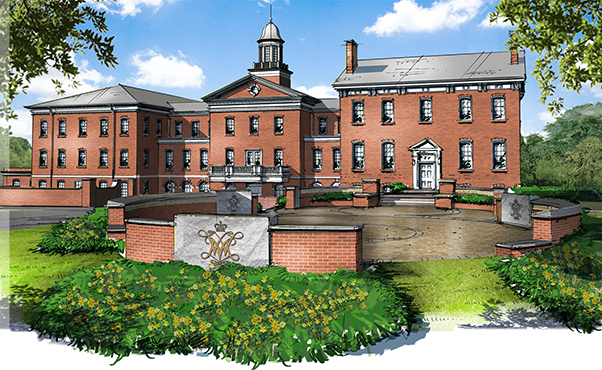 Alumni House Expansion ($27.3 million)
Alumni House Renovation & Expansion | $2.3 million remaining
The expanded Alumni House will be a welcoming gateway to campus and provide new space for events, alumni programming and staff. Key features include:
A new entrance with a dedicated reception area
A ballroom that will accommodate more than 400 people for a seated dinner and more than 800 for a standing reception or conference-style seating
An alumni lounge and business center
A professional catering kitchen
Beautiful gardens and terraces, including a Family Courtyard honoring multigenerational William & Mary families and other groups with deep connections to William & Mary
Alumni House Operations Endowment | $2.6 million remaining
A beautiful and historic building requires responsible care. The endowment will provide an annual revenue source for operations and routine maintenance. It will ensure that the Alumni House remains a quality facility in perpetuity.
 Richard Long , 

Director of Development, Alumni Engagement and Corporate Sponsorships

 (757) 221-1016
Naming Opportunities
Create a legacy at the Alumni House for all time coming by naming one or more of the beautiful new spaces. Available opportunities are marked in gold below.
Exterior Spaces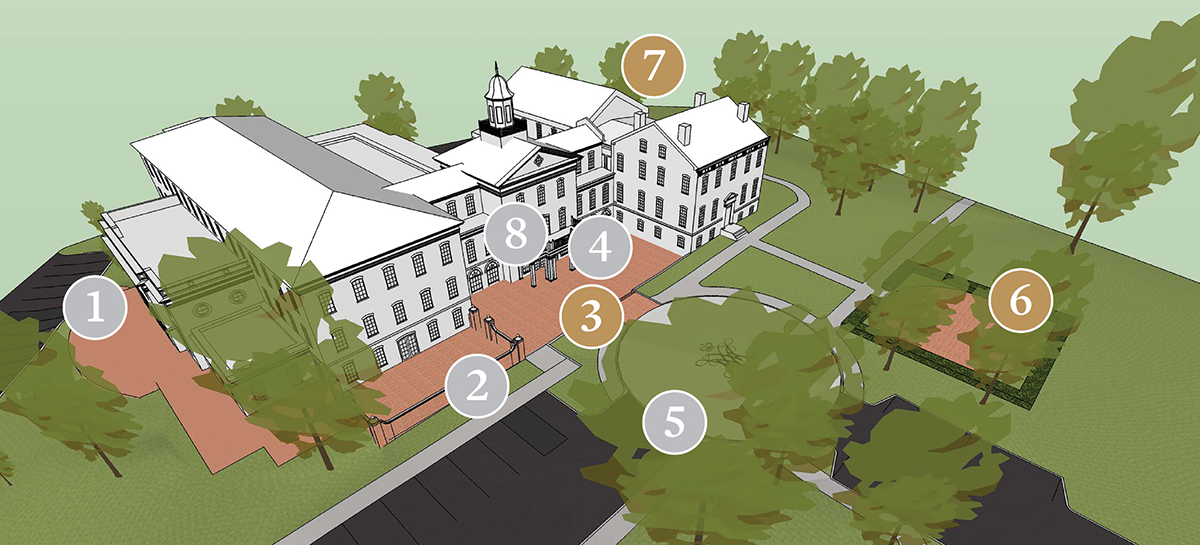 Exterior Spaces Opportunities
T. C. Clarke Plaza

  

(Reserved)
Walled Garden

  

(Reserved)
Entrance Terrace - $2,000,000
Entry Porch

  

(Reserved)
Entry Circle

  

(Reserved)
Family Courtyard - $50,000+
(multiple opportunities available)
Outdoor Restrooms - $25,000 (not pictured)
Second Floor Balcony  (Reserved)
Interior Spaces (Ground Floor)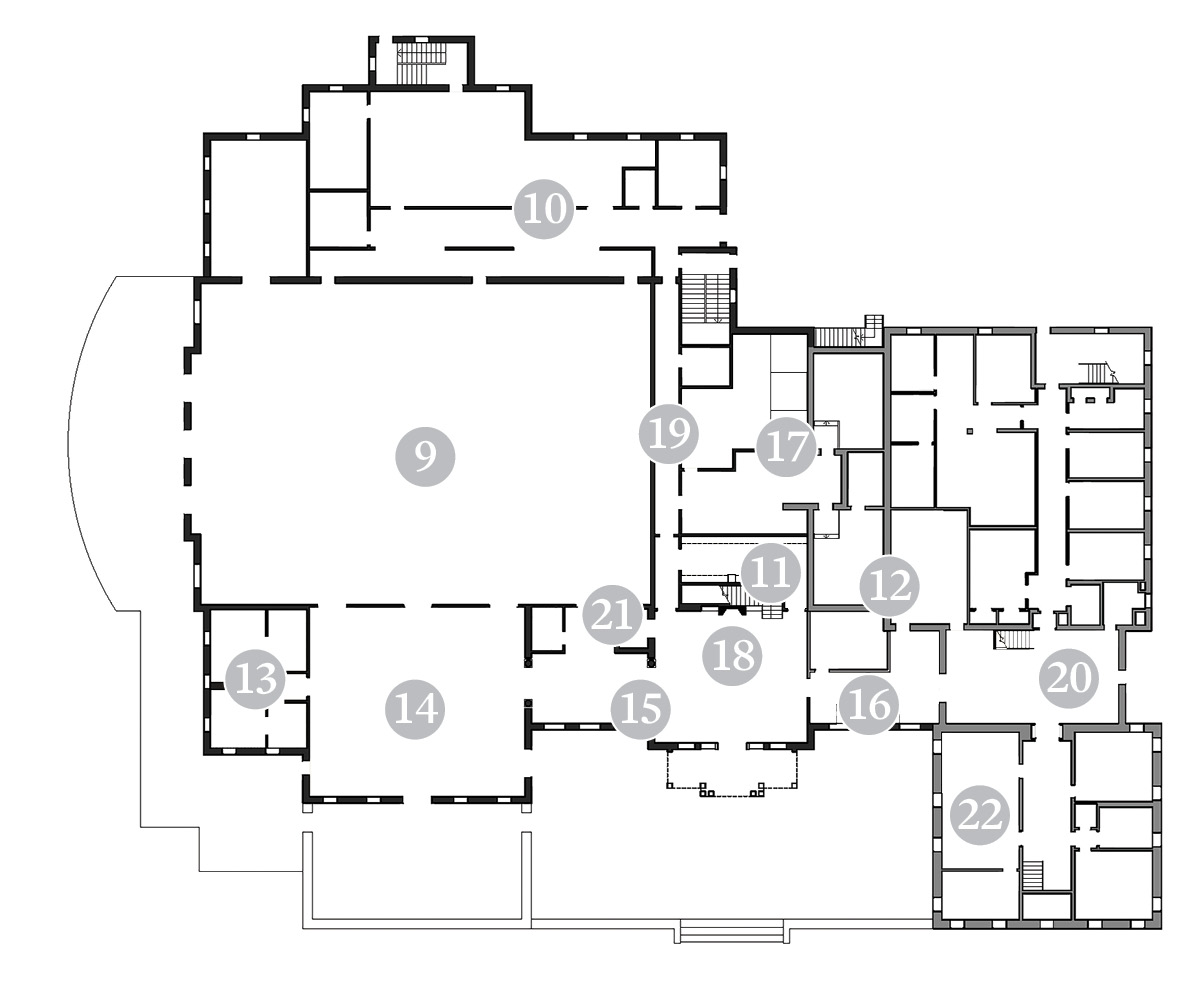 Ground Floor Opportunities
Ballroom 
Catering Kitchen  (Reserved)
Coat Room
Alumni Lounge / Business Center  (Reserved)
Restrooms  (Reserved)
Pre-Function Gallery  (Reserved)
Reception Hall  (Reserved)
Reception Hallway  (Reserved)
Office Suites (Reserved)
Reception Hall Fireplace  (Reserved)
Hallway  (Reserved)
Atrium Staircase  (Reserved)
Elevator  (Reserved)
Kappa Alpha Lounge (Reserved)
Interior Spaces (Main/Second Floor)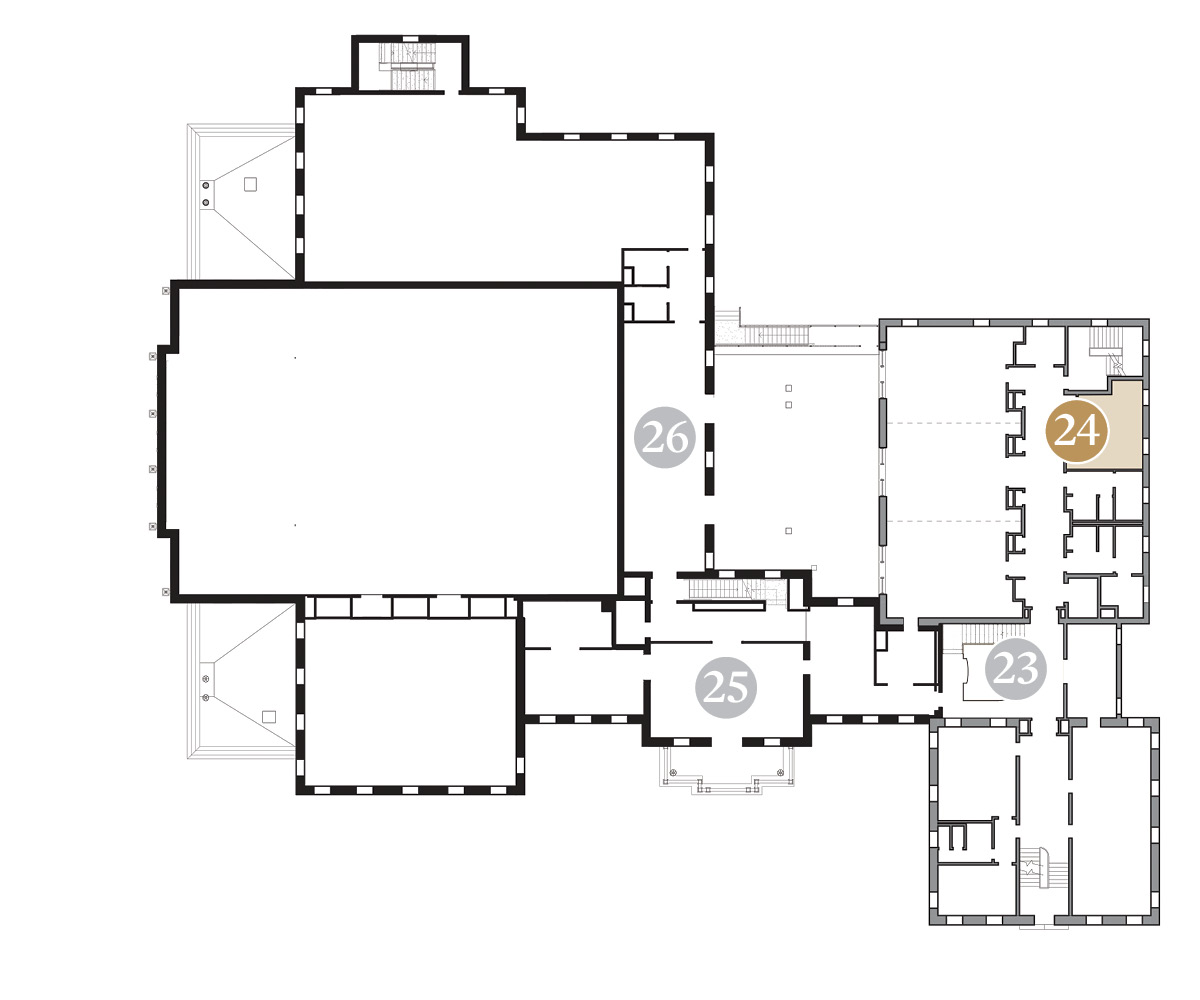 Main/Second Floor Opportunities
Atrium Staircase  (Reserved)
Catering Kitchen - $35,000
Boardroom  (Reserved)
Second Floor Gallery - $250,000
Interior Spaces (Third Floor)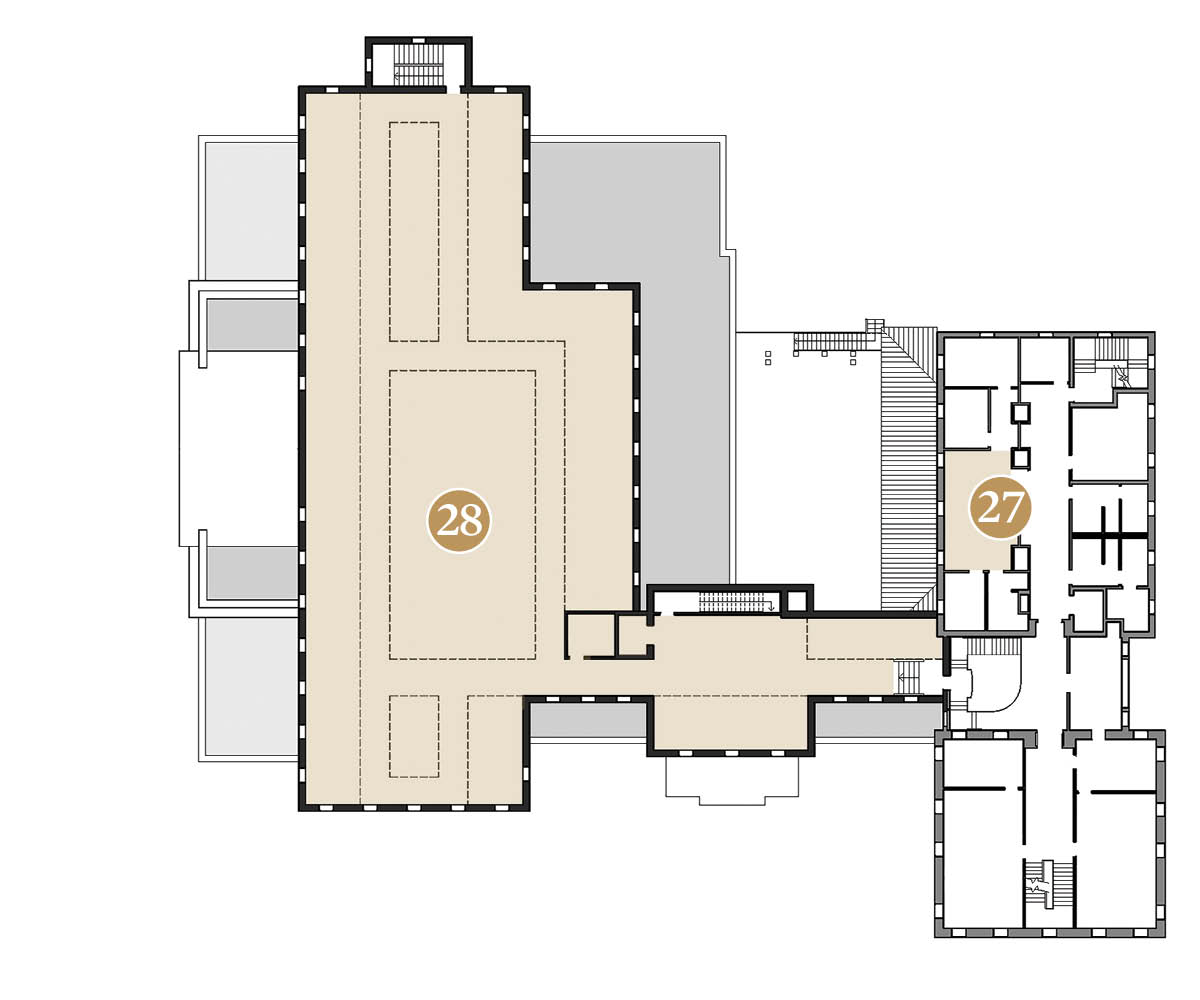 Third Floor Opportunities
Office Suite - $100,000
Individual Offices - $35,000 each
Third Floor Expansion Space - $1,000,000